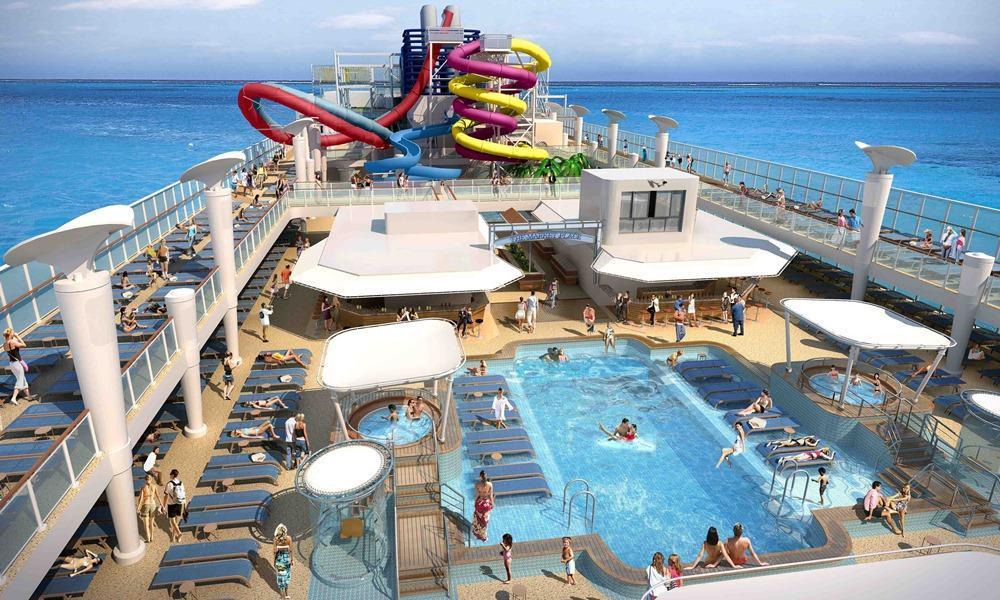 C r u i s e C o n t r o l …
If you've never been on a cruise before, you have missed out on one of life's most enjoyable vacations. Offering anywhere from 3 to 20+ day itineraries, and ranging from the "Fun Ships" of Carnival to the stately elegance of Crystal Cruise Lines, to the great River Cruises of Europe; cruises run the full gamut of price ranges and personal styles. Newer ships are truly floating cities, with parks, golf courses, sky diving, wave surfing, restaurants with rock star chef's, Ice bars at sea, and so much more! Best of all, most cruise lines are moving to a full all-inclusive format, where dining in fabulous specialty restaurants, premium wines and liquors, as well as all entertainment, is included. What are you waiting for? If you haven't cruised lately, you simply haven't cruised.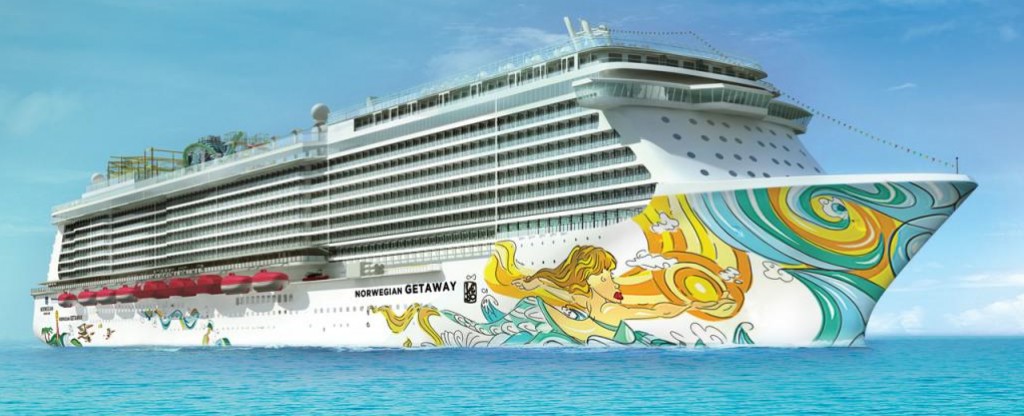 C r u i s e G e t a w a y s – H o t T i c k e t
Cruise Getaways – "Hot Ticket" offers a minimum of 15 cruises that are either priced so low, or provide so many value added extras, that these deals are only available for up to one week at a time. Our Cruise team works directly with all of our cruise partners, and pre-negotiates outstanding deals on the best ships and itineraries in the world. You'll see all of these cruises listed in the Hot Ticket section of our Cruise Getaways Program at all times. But they are constantly changing, so be sure to check back often.
C r u i s e G e t a w a y s – B u y i t N o w
Cruise Getaways – "Buy it Now." If you don't see just what you want
in our Hot Ticket section, our Buy It Now program offers any other
cruise, no matter the date, ship, cruise line or itinerary, at the
guaranteed lowest Member Only prices. Our robust search engine
makes it easy to find the exact cruise you're looking for, while
checking out the ships, itineraries, deck plans, restaurants and more.
Book your cruise directly on our website, or, if you prefer, give one of
our friendly Cruise Specialists a call to discuss your specific desires.
Either way, we're here for YOU!
T h e B a h a m a s
•Enjoy your sunny days on this 3 and 4 day Cruises Typical Ports of Call, include: Freeport, Nassau, Various Private Islands owned or leased by the cruise lines, & Key West, FL
See more
T h e C a r i b b e a n
The sun-splashed islands of the Caribbean are as diverse in topography as the multiple cultures they represent.
M e x i c o
Mexico is alive and waiting for you to discover her. From the stunning Sierra Madres that tower above the coast in Puerto Vallarta, to the cliff divers of Acapulco; Mexico is a present just waiting to be opened.
T h e M e d i t e r r a n e a n
It just doesn't get any better than a cruise through the Mediterranean Sea. Take in the sun and fun on Spain's Costa del Sol, see St. Peters Basilica in Rome, visit the Sistine Chapel where Michael Angelo laid on his back painting what many consider to be one of the greatest masterpieces in the modern world.
A l a s k a
Kodiak Bears, Polar Bears, Killer Whales, Giant Halibut, King Crabs, Glaciers & Denali (formerly Mount McKinley). It seems like everything in Alaska is bigger than life.
South Pacific
See Hawaii like you've never seen it before: from the balcony of your room, as it sails past you. See waterfalls tumble thousands of feet into the ocean on Kauai; watch as Kilauea, Hawaii's most active volcano, creates the newest ground on earth, as hot lava tumbles into the sea and hardens instantly.